Categories:
Other Brands
What's the best way to differentiate yourself without sacrificing your love for the classics? Well, here's the secret – take an iconic handbag, but with seasonal addition. For example, these Boy Chanel Braided WOCs from Chanel Spring Summer 2018 Collection Act 1. It's like hitting two jackpots in one; you get the style you want and it's beautiful as well. So what do you think?
The Design
Or you can just buy it as an investment because you like collecting Boys. These Boy Chanel WOCs are the ones that you want to bring with when having fine dine with your friends. And the best of all, without any hype, you can never go wrong with these. Always in-style. Forever-trending and better than investing stocks.
These Boy WOCs are nicely built without the quilting, but instead the centers are crafted with two-tone braided-patterns in lambskin. The two-tone eliminates the boredom out of the bag and creates a touchy and lovely contrast. The middle features the iconic studded clasp that everyone fashion girl loves. And what's best of all? These are unique designs because they will be gone when the season is over.
And if you doubt whether this Boy will be useful or not. Ask yourself; is there a moment when you need this beautiful thing? Of course there is.
The Interior
The interior looks like a big wallet. Inside you will find multiple compartments with patch pockets and credit card slots to help you organize your daily essentials. The only question left is; will you be carrying it day or night? Or both?
The Prices And Sizes
Style code A80287, measuring 4.8' x 7.6' x 1.4' inches, priced at $3150 USD, €2950 EUR, £2670 GBP, $4960 SGD, $25900 HKD, $4650 AUD via Chanel boutiques.
More Images And Colors
comnum(0) tbcount(0) tbcount(688)
Categories:
Other Brands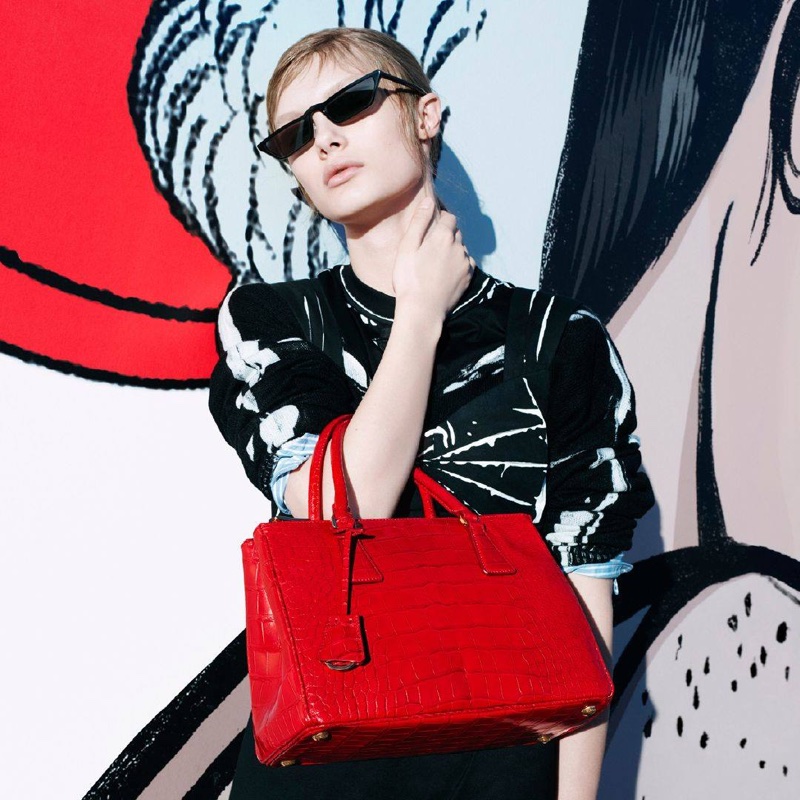 Kris Grikaite stars in Prada 365 'Real Life' spring-summer 2018 campaign
Prada unveils part two of its spring-summer 2018 campaign from its 365 project. Called 'Real Life', the advertisements focus on graphic artwork while captured on location in Los Angeles, California. Lensed by Willy Vanderperre, models Lexi Boling, Xie Chaoyu, Gisele Fox, Kris Grikaite and Pasha Harulia appear in the campaign. The cast also features Imari Karanja, Line Kjaergaard, Loane Normand, Fran Summers, Alyssa Traoré, Silke Van Daal, and Anok Yai. From full color shots to black and white portraits, the images spotlight bold prints with 1960's inspired silhouettes.
Related: Prada Takes the Night for Spring 2018 Campaign
PRADA 365 'REAL LIFE' SPRING/SUMMER 2018 CAMPAIGN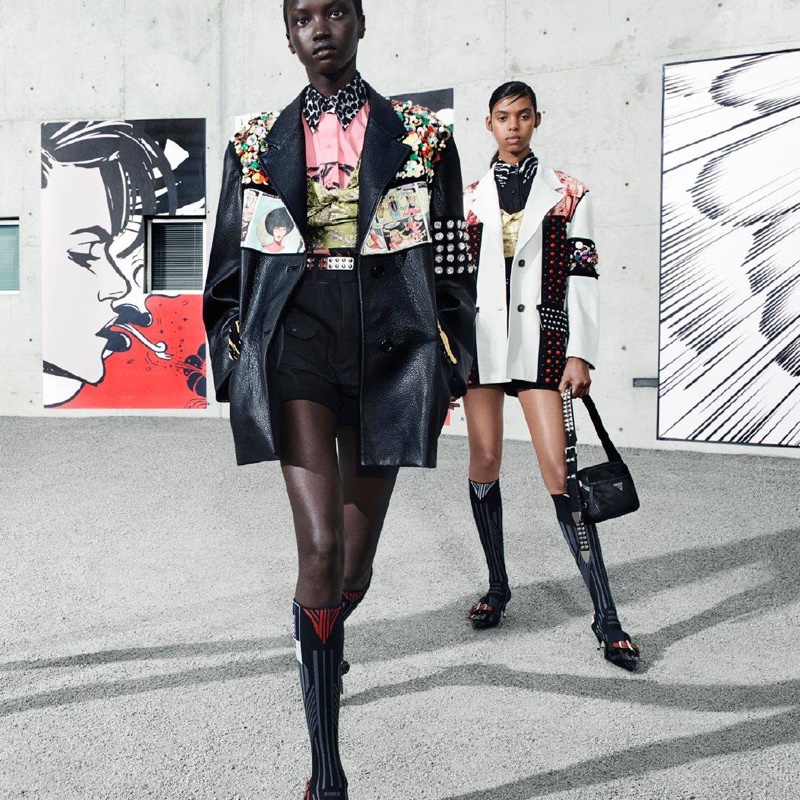 Anok Yai and Alyssa Traoré front Prada 365 'Real Life' spring-summer 2018 campaign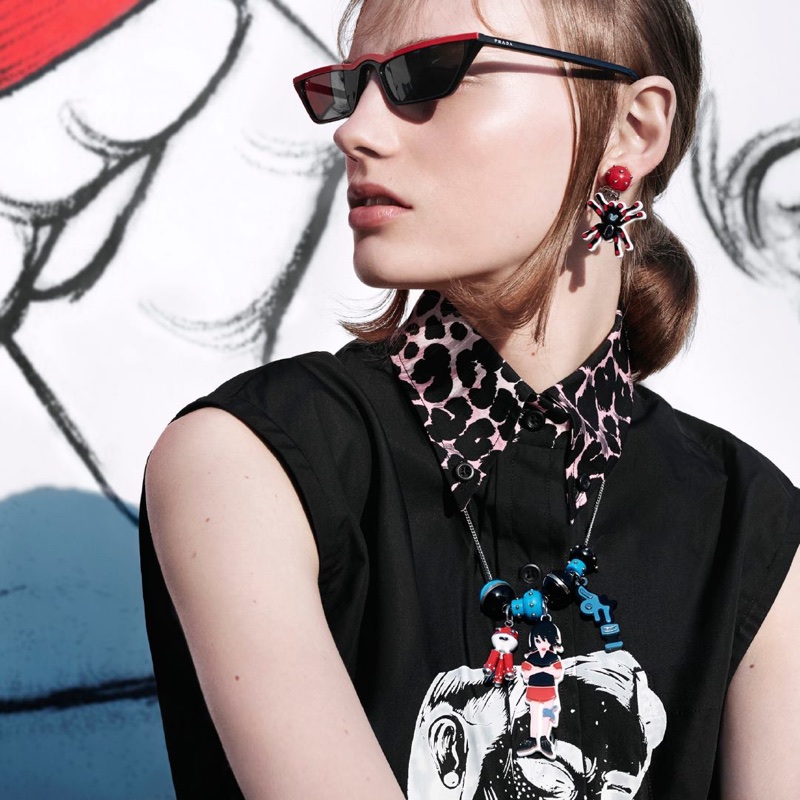 Fran Summers wears sunglasses in Prada 365 'Real Life' spring-summer 2018 campaign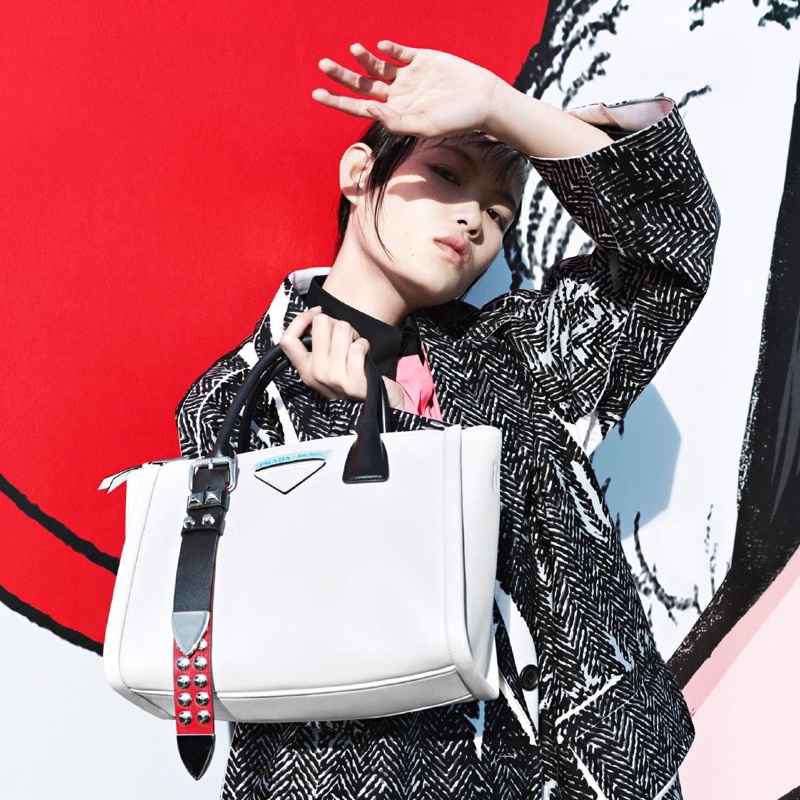 Xie Chaoyu stars in Prada 365 'Real Life' spring-summer 2018 campaign
comnum(0) tbcount(0) tbcount(626)
Categories:
Other Brands
Yumi Lambert shines in gold on the March 2018 cover of Glamour Germany. Photographed by Ulrich Knoblauch, the model poses in an embroidered top and skirt from Rochas. Inside the magazine, Yumi embraces colorful summer styles selected by Veronique Tristram. The blonde beauty poses in the designs of Sonia Rykiel, Paco Rabanne, Bulgari and others.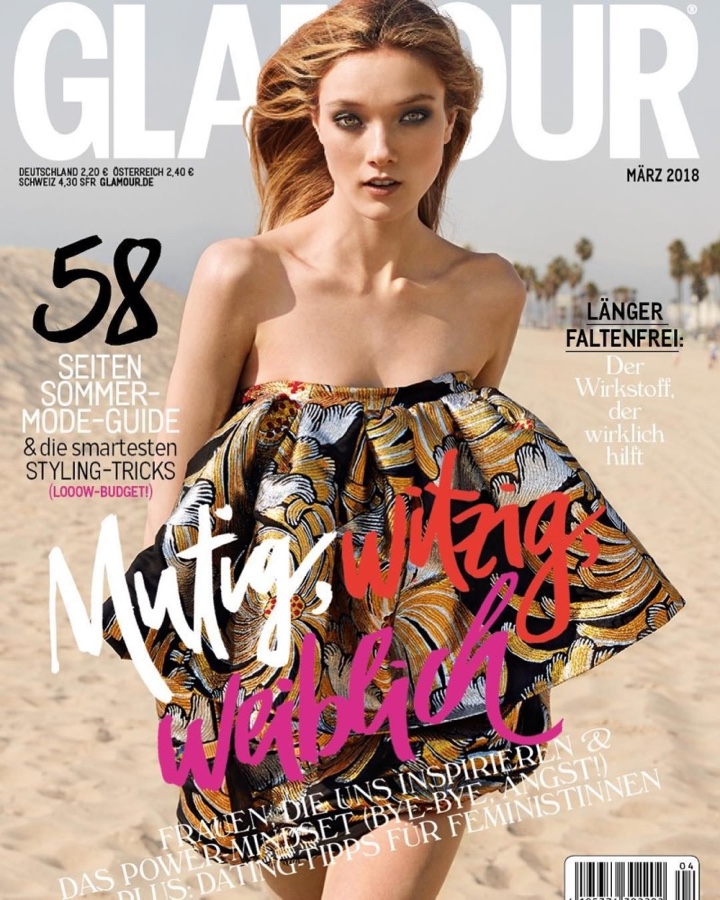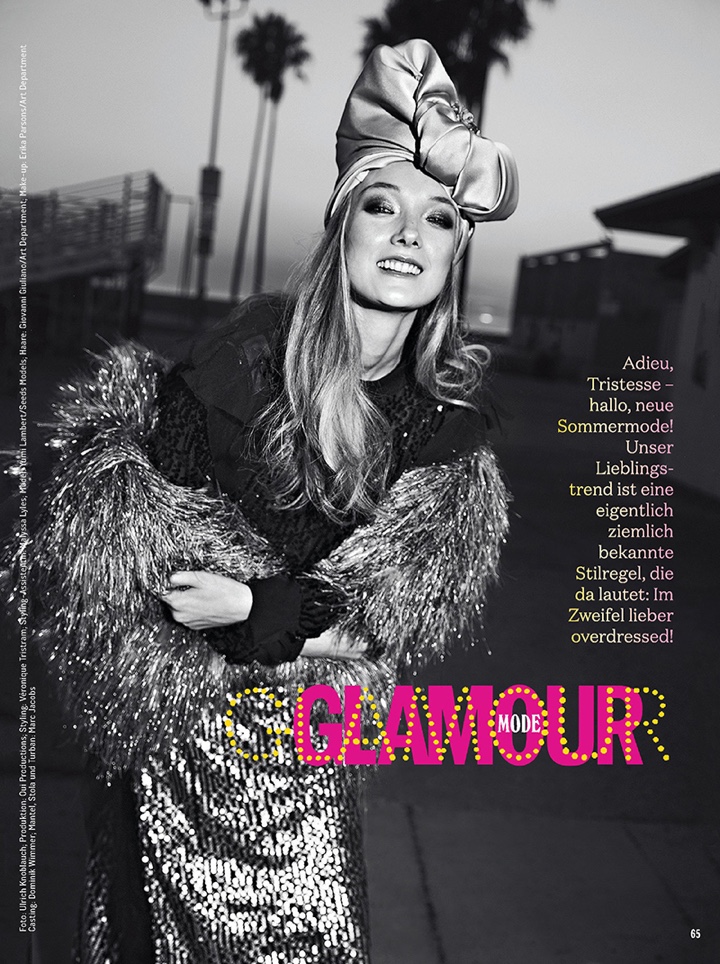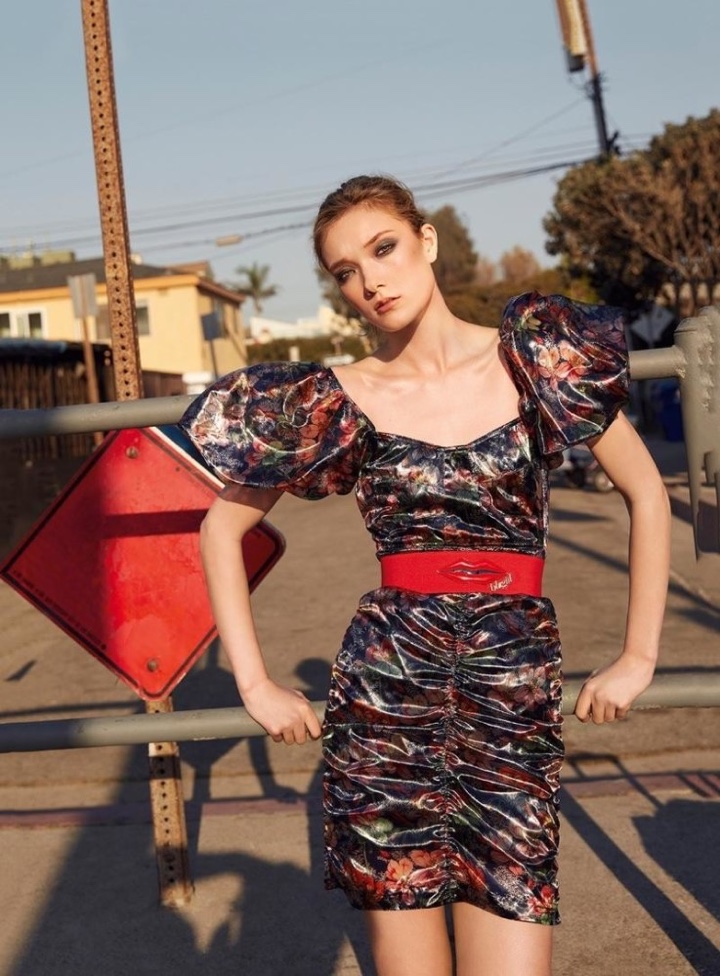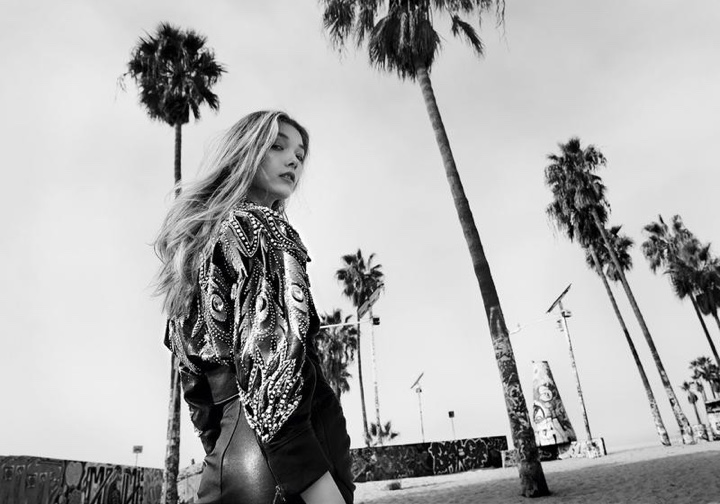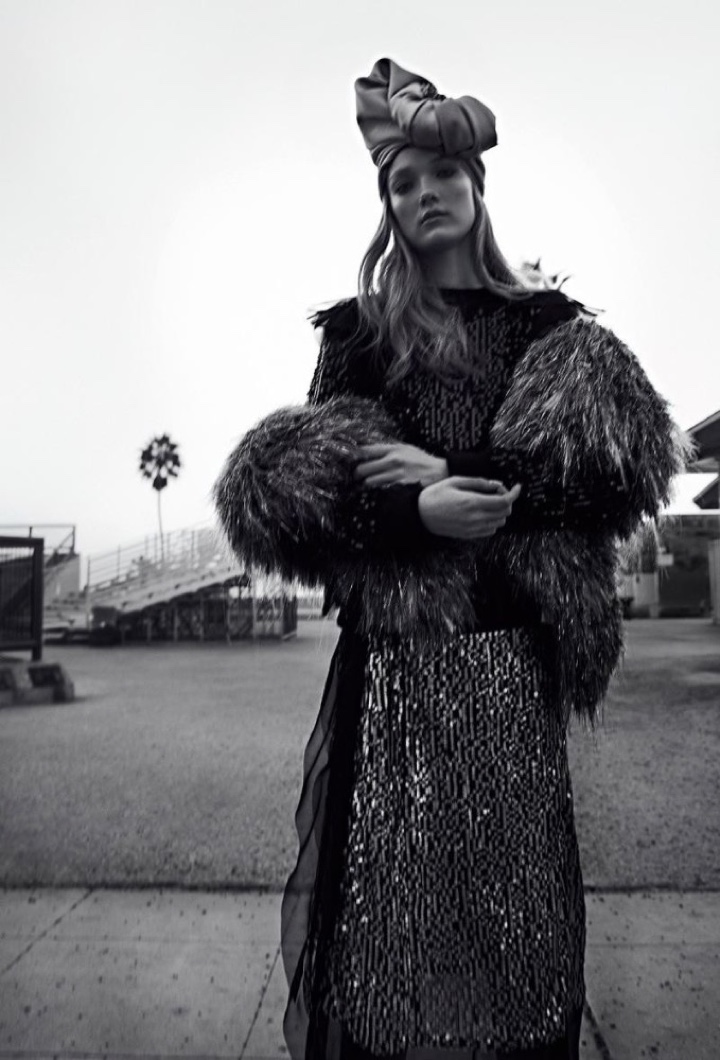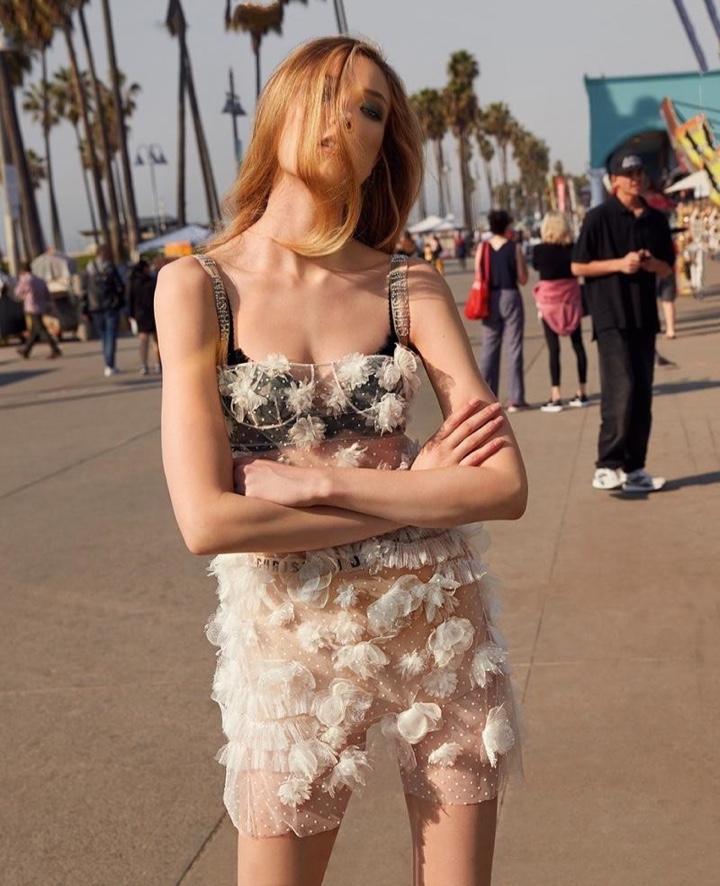 comnum(0) tbcount(0) tbcount(631)
Categories:
Other Brands
Last time we've talked about the Saint Laurent Envelope Chain Bag, which is handsome but flat shoulder bag, crafted in mix of sophisticated quilting. Today I want to introduce a smaller and less busy version. One that you can carry effortless throughout the day and night. It's the Saint Laurent Classic Monogram Envelope Flap Bag.
The Design
The Classic Monogram Envelope Flap Bag is truly one of Saint Laurent's darlings. Owning one piece is like an investment for eternity; this bag will never go out of style. In the future, pass this handbag as a limited vintage to your granddaughter, because the YSL brand will still be shining just like decades ago.
Just like a WOC bag, it's useful for many occasions. Use it when you don't feel like carrying a big bag or when you decide to go out at tonight. It's beautifully crafted in Chevron Quilting, which is done softly and lightly so it doesn't distract the eyes from the vital component – the iconic YSL logo.
The YSL logo is put in the center of the envelope-shaped flap. It's the critical piece that gives the other parts value. This bag also comes with a long chain strap, reinforced with a leather patch for shoulder comfy. Just like I said, it's a simple yet classic piece. It's a statement maker.
Made from strong and durable calf leather. This is another worry that can be cross out from your checklist – you won't need to baby this bag all day long.
The Interior
It's a small-sized handbag, but big enough to keep your necessities safe and structured. Inside you will find one main compartment including card slots and a bill slot. There is also a built-in zip pocket, for important stuff.
The Sizes And Prices
Measuring 4.5' x 7.5' x 1' (H x W x D) inches, priced at $1350 USD, €755 EUR, £770 GBP, $1790 SGD, $10080 HKD, $1840 AUD, ¥120000 JPY.
Where To Shop the Saint Laurent Classic Monogram Envelope Flap Bag?
1. MyTheresa – one stop all colors, find all the shades here.
2. Farfetch – fyou can find more styles, colors and sizes here.
3. Matches Fashion – Find some limited styles here.
More Images And Colors
comnum(0) tbcount(0) tbcount(423)
Categories:
Other Brands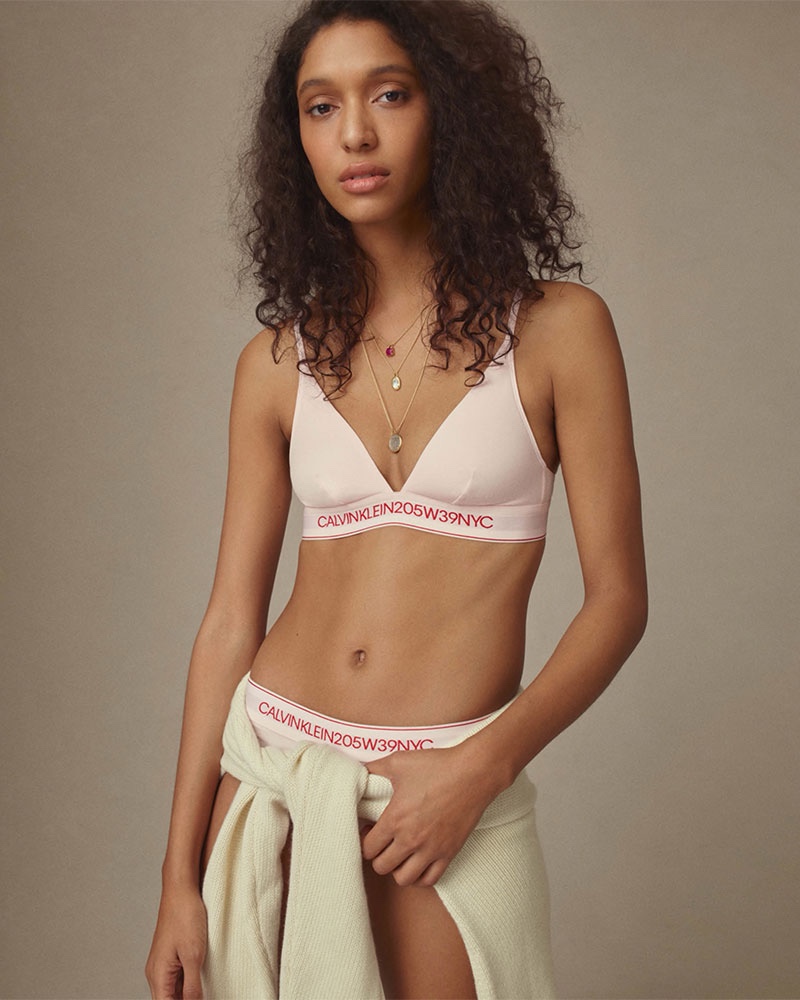 Calvin Klein 205W39NYC Logo Cotton Jersey Soft Bra, Logo Cotton Jersey Thong and Barneys New York Cashmere V-Neck Sweater
Barneys turns up the heat with a new trend guide called, 'Queen of Hearts'. The luxury fashion retailer spotlights lacy lingerie styles as well as glittering jewelry perfect for Valentine's Day. The lookbook features top brands including Calvin Klein, Cosabella, La Perla and more. Paired with statement earrings and sparkling rings, these pieces make great gifts for the romantic holiday.
Related: Narciso Rodriguez Celebrates 20th Anniversary with Elegant Dresses
VALENTINE'S DAY 2018 LINGERIE IDEAS FROM BARNEYS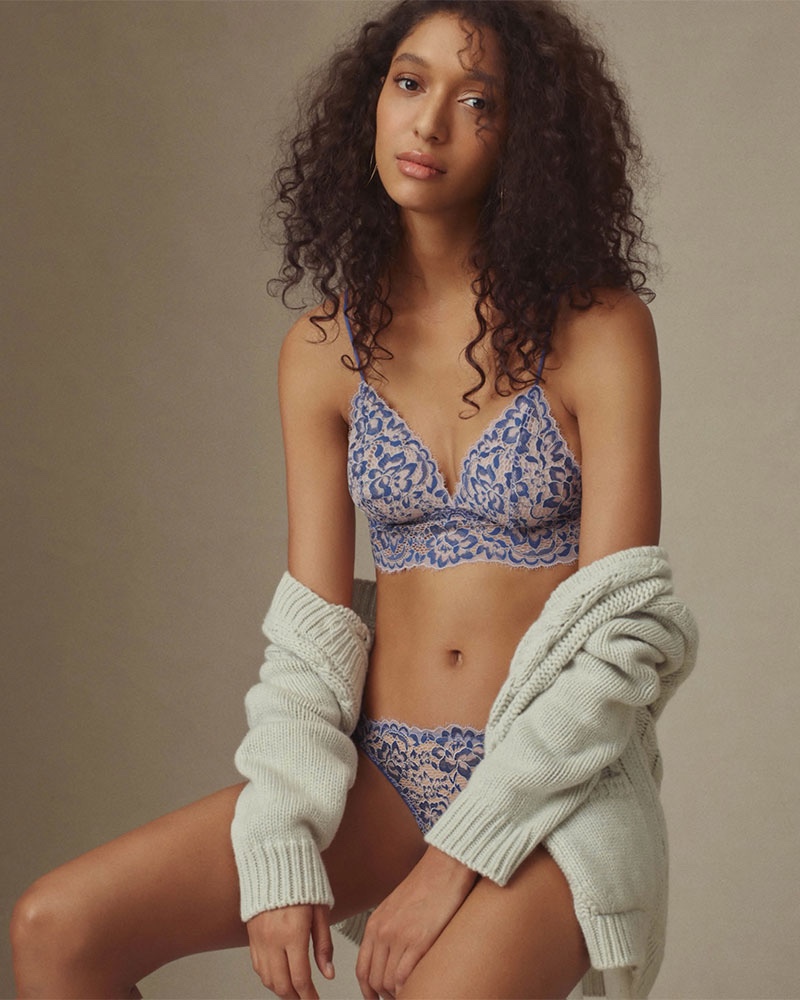 Cosabella 'Pret-a-Porter' Lace Bralette, 'Pret-a-Porter' Lace String Thong and Barneys New York Cable-Knit Cashmere Cardigan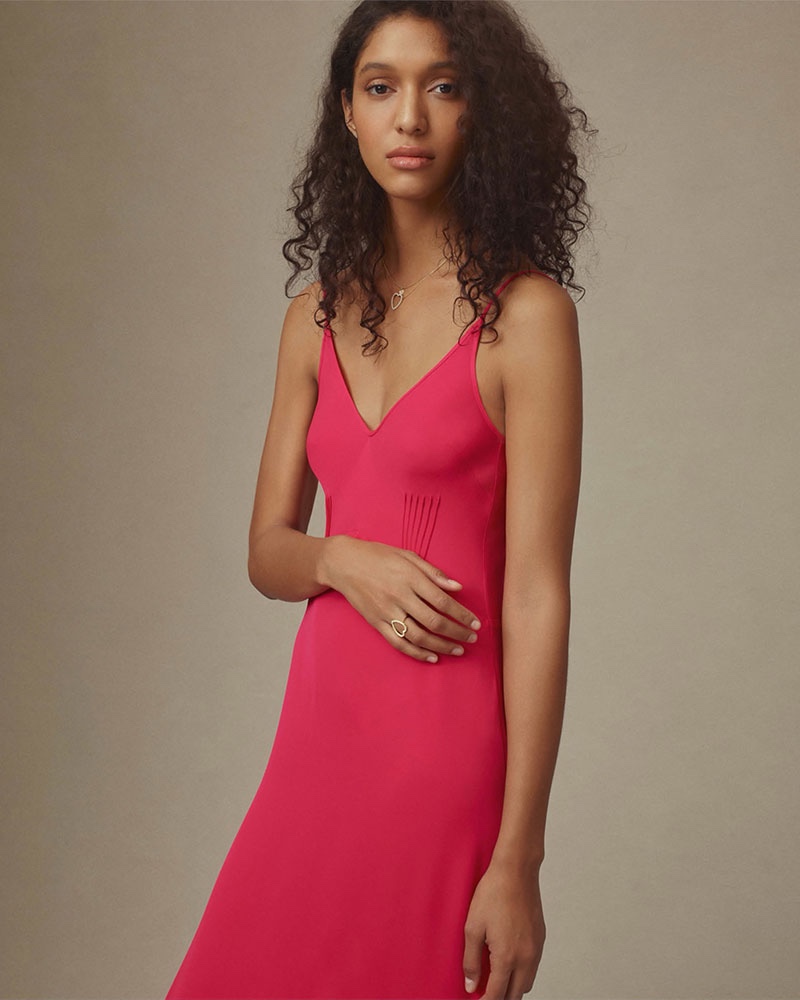 Araks 'Cadel' Washed Silk Slip, Jennifer Myer White Diamond 'Open Heart' Necklace and Large 'Open Heart' Ring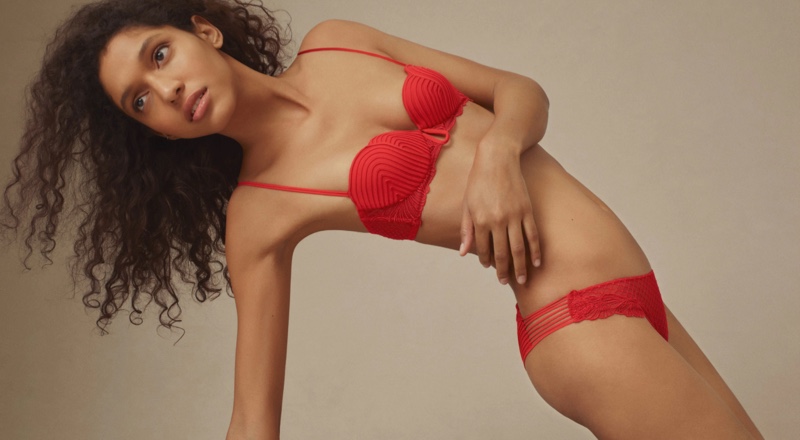 La Perla 'Garnet' Balconette Bra and 'Garnet' Brazilian Bikini Briefs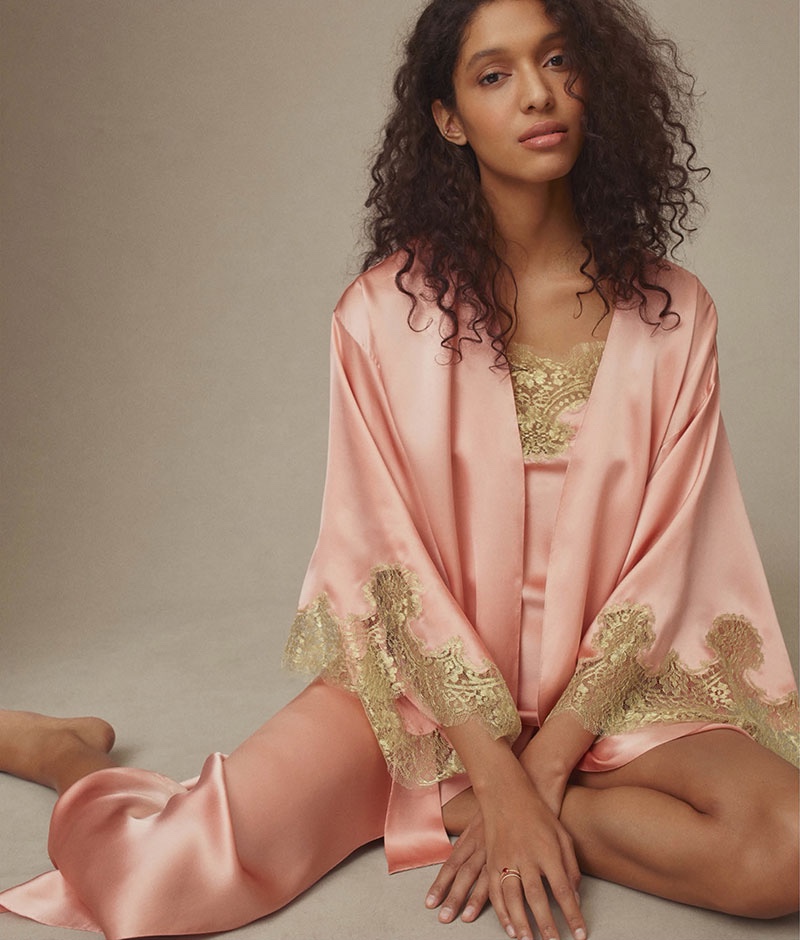 Gilda & Pearl 'Gina' Silk Satin Long Robe, 'Gina' Silk Satin Camisole and 'Gina' Silk Satin Shorts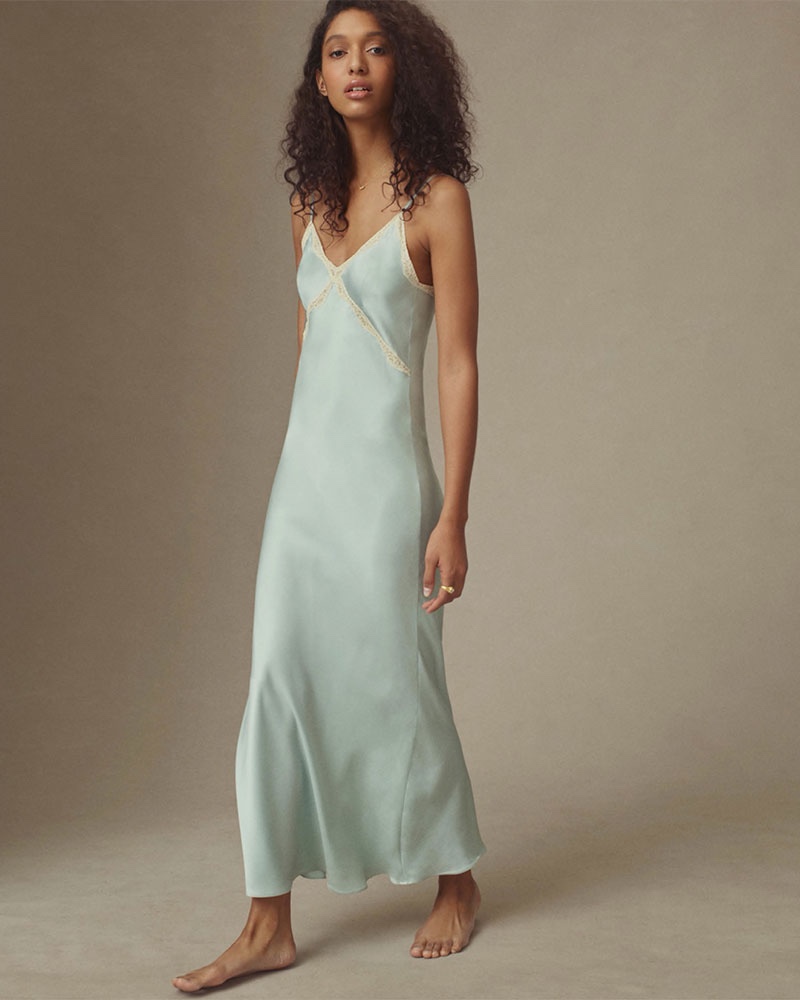 Raven & Sparrow by Stephanie Seymour 'Marilyn' Silk Charmeuse Nightgown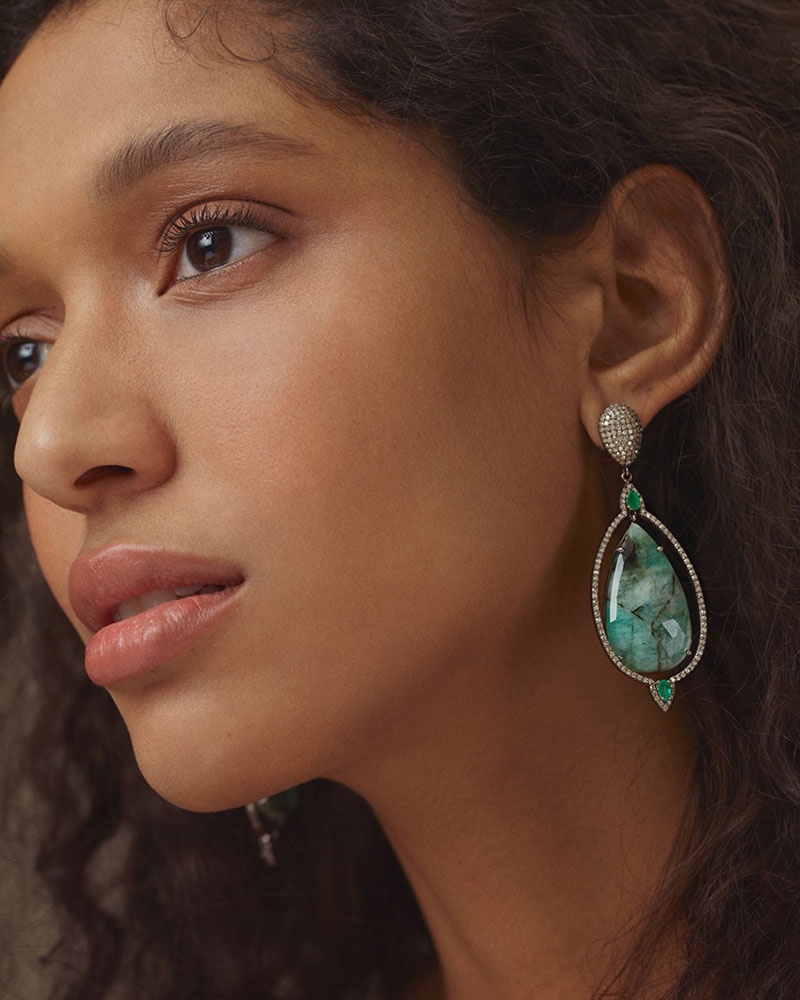 Carole Shashona 'Spectrum Goddess' Earrings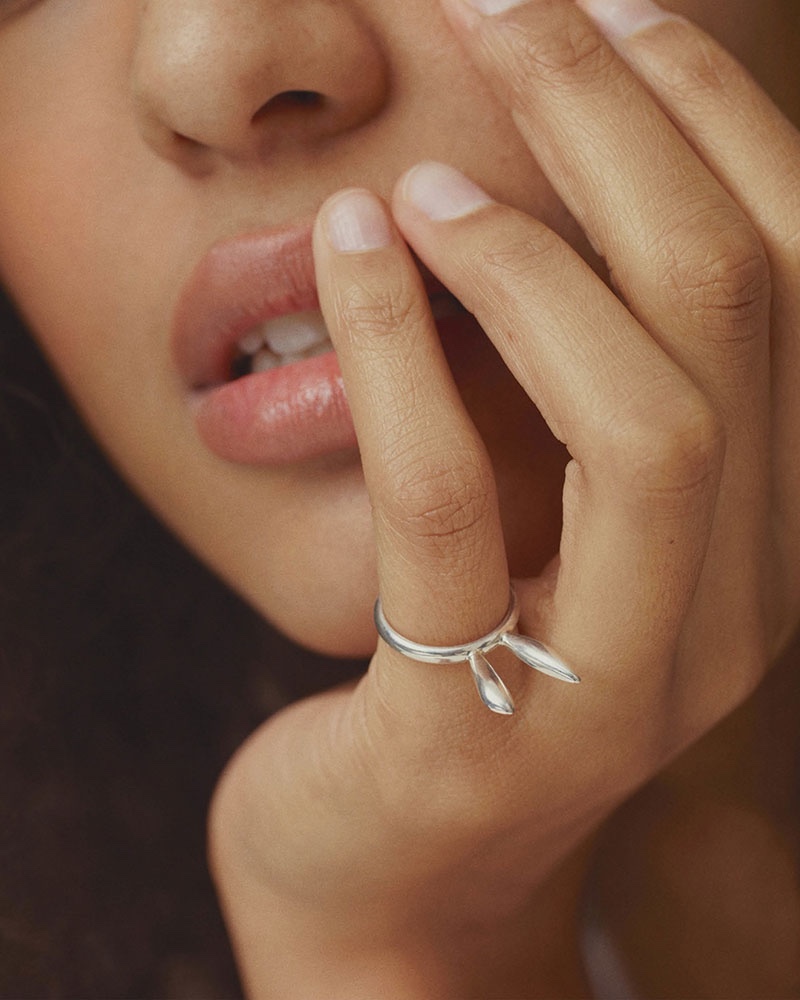 Natasha Zinko 'Bunny Ears' Ring
comnum(0) tbcount(0) tbcount(394)
Categories:
Other Brands
Supermodel Cindy Crawford gets clad in Versace for the March 2018 subscribers cover of InStyle Magazine. Photographed by Carter Smith, the American beauty shines in a gold gown from the Italian label's spring collection. For the accompanying spread, Cindy gets surrounded by hunky shirtless male models. Stylist Karla Welchmakes sure the iconic model shines in bold prints, denim and fitted bodysuits. Her daughter, Kaia Gerber, also appears in Versace's spring 2018 campaign.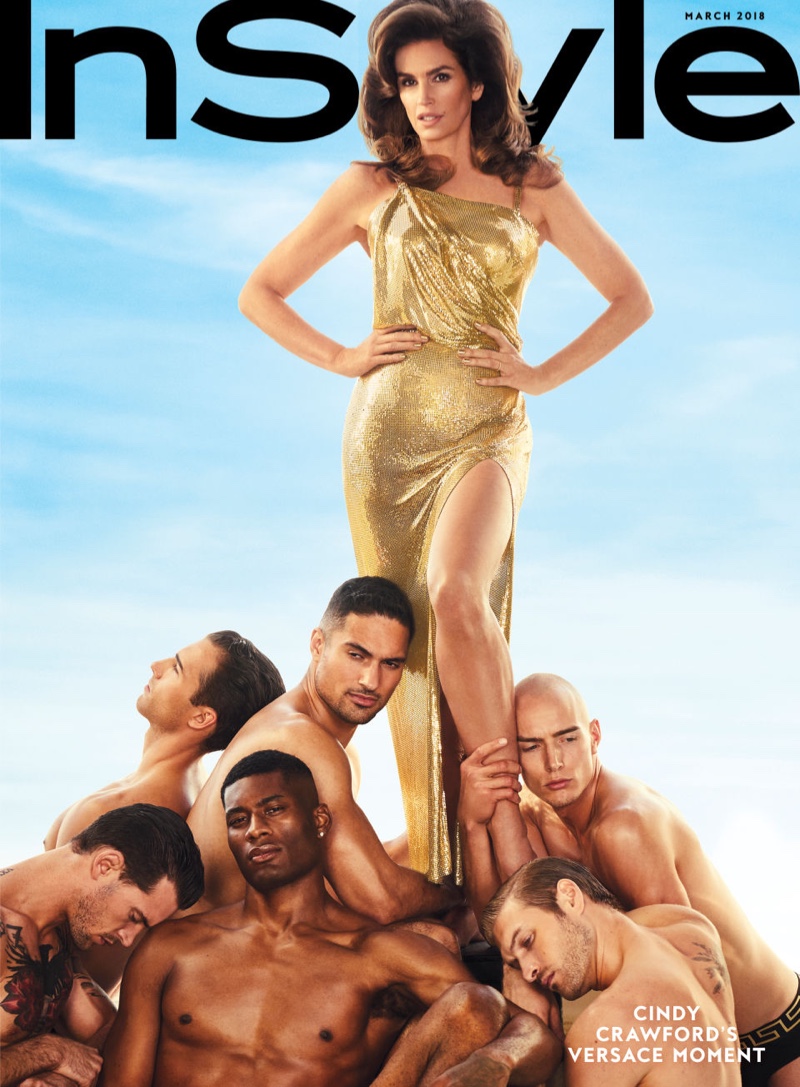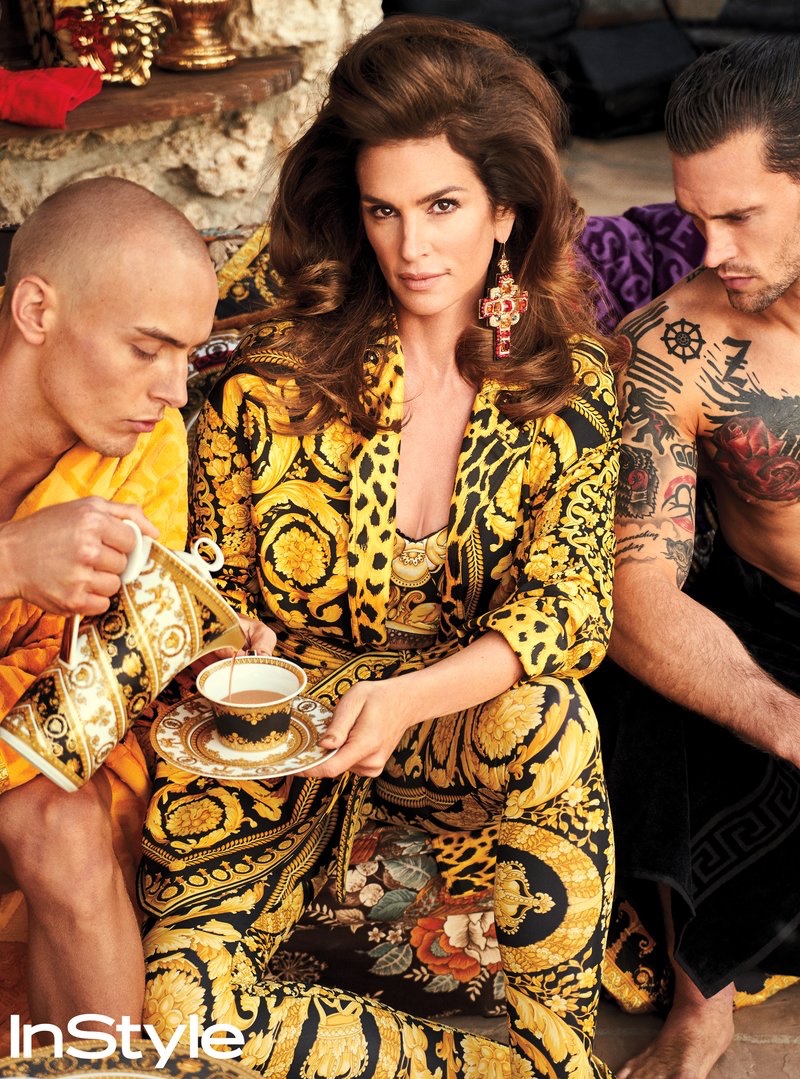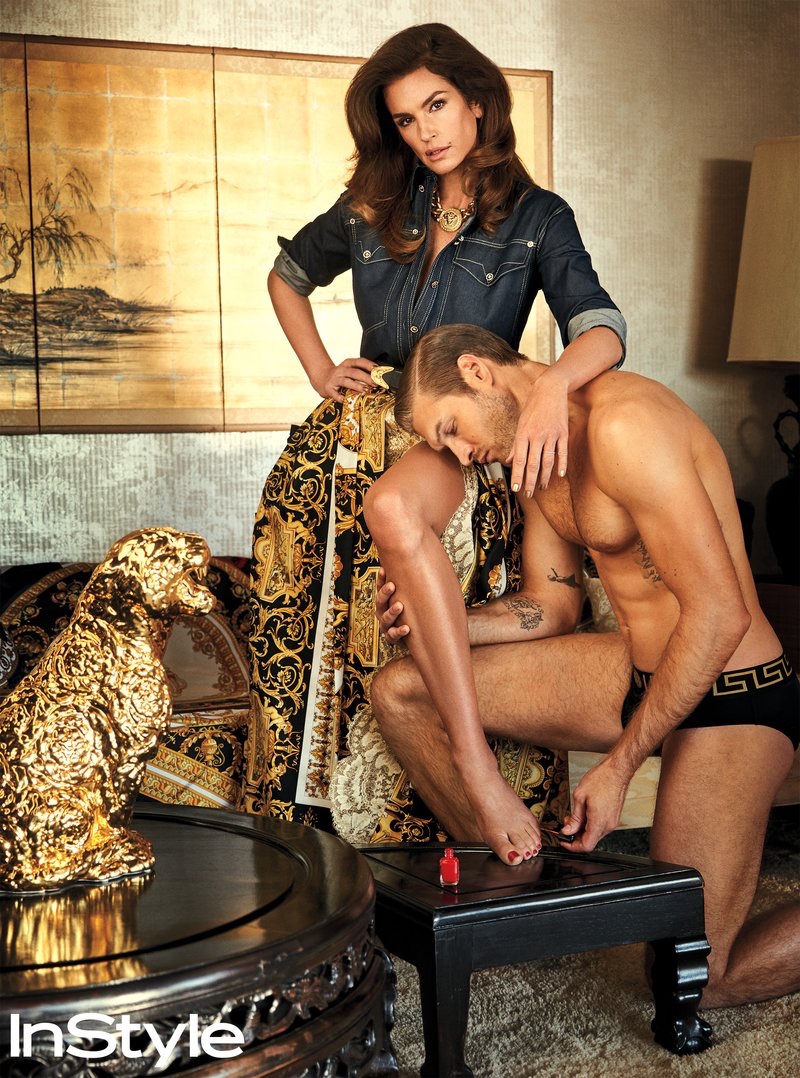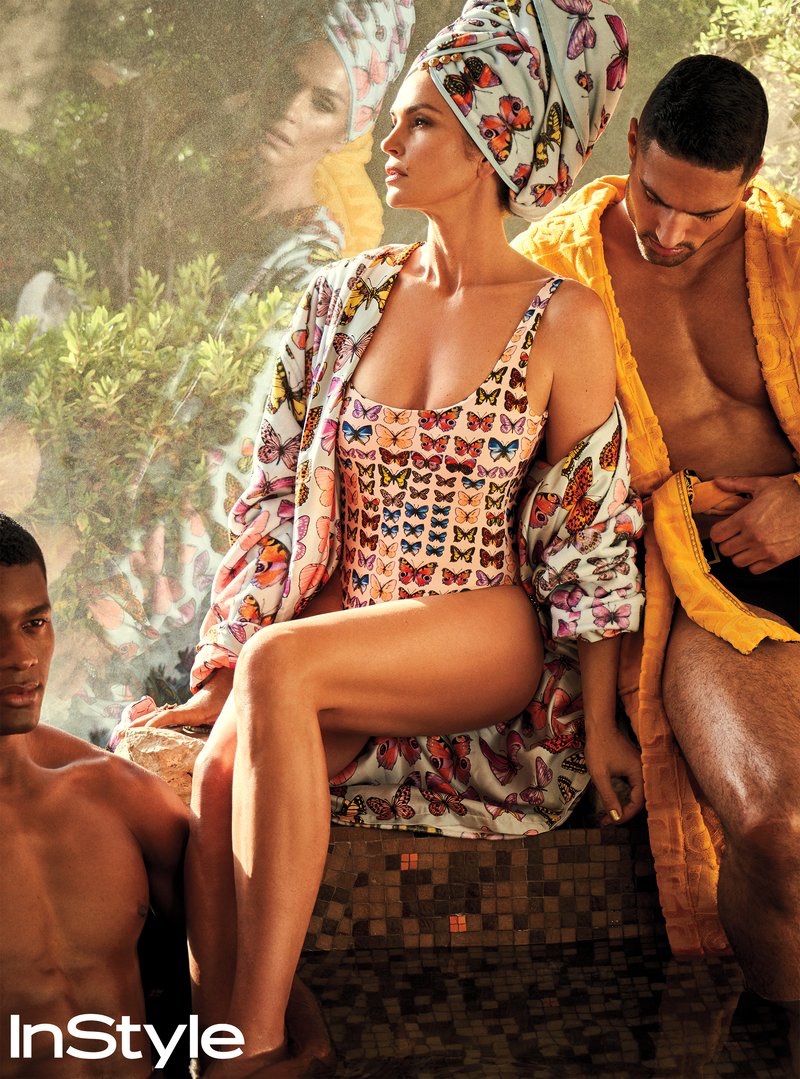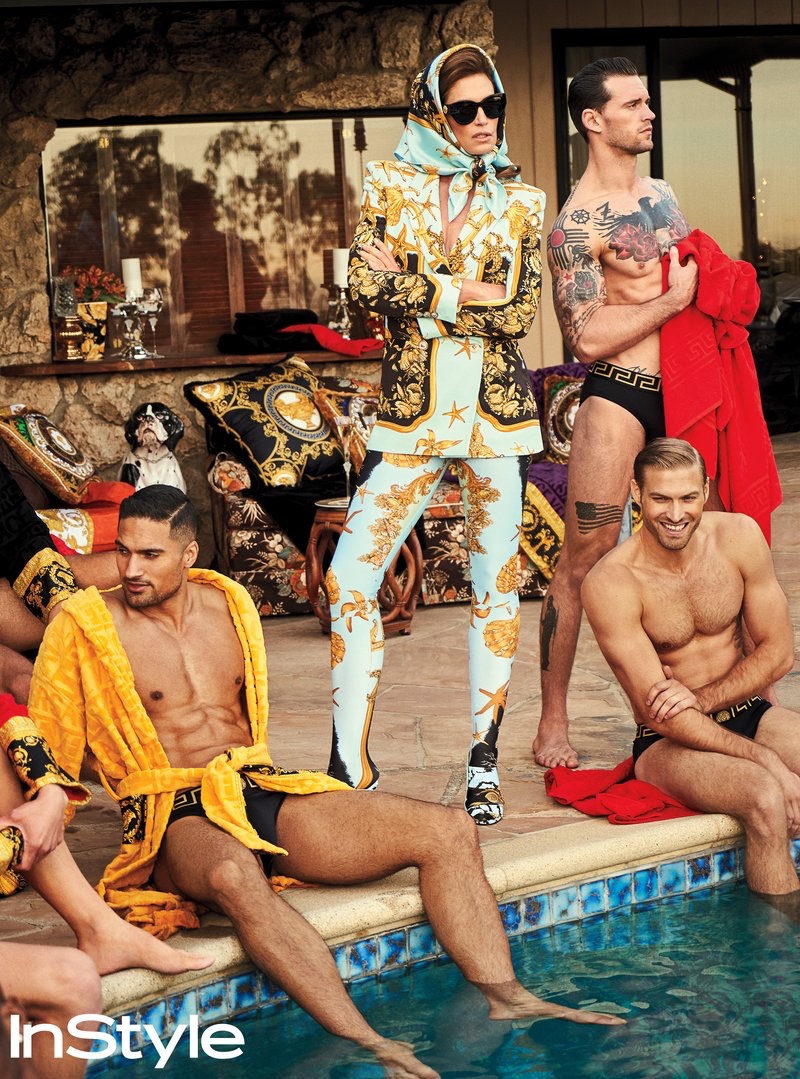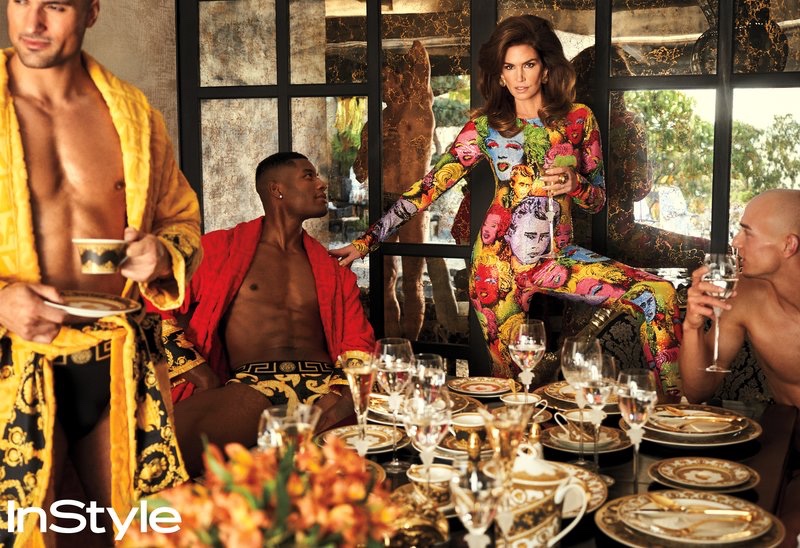 Categories

New Posts

Hot Posts

Tag Cloud